Welcome to NoCode Destination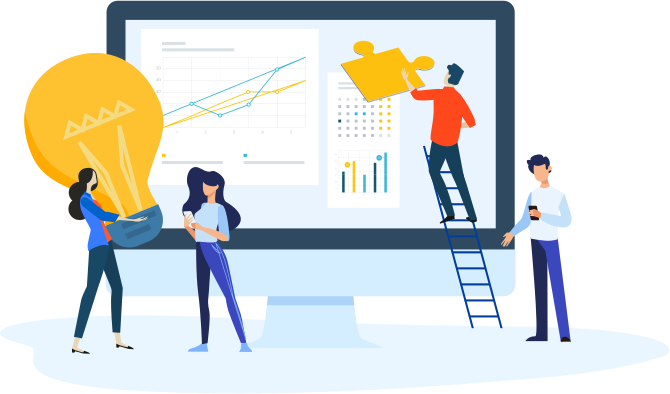 We at Solworxs, have the expertise to enable, engage, empower Startups, MSMEs, corporate for their various business needs with various offerings, a truly NoCode/LowCode destination.
Please explore our sections below to help you with the right connection for your business needs.
Our approach is to work closely on the customer needs with detailed focus on identifying, analyzing the unique functional & technical needs and by providing the relevant NoCode / LowCode solutions, an upstart for the Business. We work with NoCode Platforms like Appsheet, Power Apps, KISAI.
NoCode University
We believe NoCode/LowCode is an easy skill to learn, experiment and take to use for various functional and technical needs but at the same time one needs guidance to master the skill. To make this a reality, we support students, enthusiasts, employees, project teams, organizations, Startups, MSMEs with various courses, certifications, custom training, programs, hackathons to achieve the personal & professional milestone with the new NoCode/Lowcode skills. We offer training for NoCode Platforms like Appsheet, Power Apps, KISAI and certifications from PMI for Citizen Developer, Consilium Academy for Microsoft Certification courses.
Nocode AppStore
With the customer buying power shifting in focus of the maximum area the thumb can reach on the mobile screen this is the new reality and pushing the business to have smart, efficient, robust mobile apps to connect back to their offerings. Keeping in view of this growing need, we were successful to transform our NoCode expertise into rapidly deployable and business ready Appskeletons.
In a normal business scenario the Appskeletons can be rolled to support business needs within a week or maximum two weeks of time. We just need the Branding, Custom Flows and we are good to go with the rollout.
NoCode Digital
Most often small businesses or new businesses face technical challenges to take their business online. We understand this problem and our solutions offerings are crafted in a way to address 5 major problems including Smart data capture, process automation with NoCode Apps, chatbot/Webots/whatsapp bots for 24*7 business presence, easy ways to collaborate online, Accept payments with quick business links and a focussed ERP solution for the sports industry. The benefits are derived in numerous ways with our custom build solutions for business supporting all the above needs
We work with NoCode Platforms like Appsheet, Power Apps, KISAI, Ailifebot for all bot solutions, Collbanow for total digital collaboration, Stipe platform for digital payments and Whatsscore for Sports needs.
NoCode Greens
Business Future Ready is our mantra to enable Corporates with the NoCode / LowCode solutions and blending with the Agile process or Devops Methodologies to safeguard the investments that already went in the past. Our goal is to reduce technology pollution and help corporations to achieve abundance with NoCode making it a Green Office.
We deliver the corporate commitment as internal delivery programs which can be subscribed as per the business needs. To explain it in detail,we enable the corporate team to leverage the existing teams, projects resources to identify, define, create a rollout plan for using the NoCode/LowCode platforms to suit their business needs.
We work with NoCode Platforms like Appsheet, Power Apps, KISAI.
NoCode Incubator
Launching a new business looks like it will have numerous challenges and we believe that technology is definitely not one of the bottlenecks. Basically it is just the way to understand and apply the right suite of technologies for the business needs. To make it easier we have a list of custom NoCode Incubation programs to enable founders, entrepreneurs to participate in cohorts with the objective to experiment using NoCode/LowCode technology in multiple ways and identify the most suitable approach for connecting their business to the end customers.
We work with NoCode Platforms like Appsheet, Power Apps, KISAI and other digital platforms like Ailifebot, Collabnow, Stipe, Whatsscore to enable founders achieve their Dreams.
NoCode Blog
Storytelling is the part of our belief system which makes it very simple and effective in connecting novices to the world of NoCode /LowCode Innovations. We take privilege in presenting various NoCode / LowCode blogs to support small Business, Startups, MSMEs, Corporate read the business story they like to understand about NoCode.
We focus on direct articles plus collaboration topics from the community, industry, technology to curate excellent stories for the followers.
NoCode Community
Our commitment is to grow the community of citizen developers to encourage, enable, engage, empower students, enthusiasts, employees, Startups, MSMEs, Corporate for the future ready NoCode/LoCode world. We conduct multiple activities for the active members of the community including workshops, hackathons, exclusive talks from the Industry experts and the recent success stories.
We offer support for a novice NoCoder to be an expert NoCoder (the Ampler) with a list of experts across the industry platforms.
Join Us on our NoCode Journey
This Year 2022 brings loads of opportunities with 9 realms to support Startups, MSMEs and Corporate on various solutions and recent association with help from our growth partners which enable the company to get into new geographical areas including USA, CANADA, South AFRICA, Europe and Singapore. 
We are glad to offer Consulting, Services, Solutions, Certifications, Training Programs, Digital Transformations, Blogs and Community to our customers to choose the best possible fit for their business needs.
We Look forward to a wonderful year to be part of our customer success story and being the NoCode Destination.